"The Life of Riley" continued here in Linwood Hall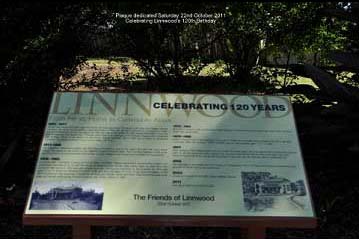 In 1968 when I was here Linwood Hall was named "Lynwood Hall" and was used for girls aged between 11 to 13 years or age they did domestic training and schooling on site, till 1970 till another change occurred.
I had very fond memories here in Linwood Hall as it is named today. I have since returned as a young mum when I was applying to become a foster parent. I revisited to see how the place was being utilized at that time, around 1981 I was accompanied with then Social Worker who had accessed me for fostering for being a suitable foster parent to care for children in the Bankstown area. The old building still looked the same a little deteriorated for wear, and not as polished, bronzed brass and dusted as once was when the girls attended their daily duties unfortunately.
I again attended in 2004 and on frequent occasion on Reunion Days for past resident of the then Lynwood Hall, McCredie Cottage and Faulds House. I really enjoyed these visits, to meet up with old friends from my stay there years gone by, and to meet new friends from other eras sharing stories of their experiences some good most bad, we were always greeted with love and care with and a delightful array of refreshments and served by the Friends of Linwood Hall the residence of the local community, who had taken an interest in the old decaying property and fighting to preserve its history.
In early 2011 I was asked to represent all forgotten Australian who were housed at Lynwood Hall McCredie Cottage and Faulds House to be part of an organizing committee to plan for the Anniversary day event later that year I felt very privileged and honored to be part of the planning of the water fountain garden and wording of the plague which would be dedicated to the children who had spent time in the ground of Linwood Hall over the many years the Welfare system housed children there. In 2004 Senate Enquiry into abuse of children 'in care' and are currently testifying at the Royal Commission into Institutional Responses to Child Sexual Abuse In 2012 Linwood celebrated its anniversary and I would attend with around 200 ex residence plus locals from the area as well as important people of the community and representatives of the Welfare Services and many more VIP.
The day started fitting with smoking ceremony speeches dedications music by local orchestra, and local Media attention
History of Linnwood, 25 Byron Road, Guildford
In 1891 George and Susan McCredie built and moved into their new home "Linnwood", with their nine children. George became very active in local politics, becoming Mayor in 1892 and elected to the seat of Cumberland in 1894. The first Presbyterian Church services in the area were held on the estate. In 1900, George McCredie was given the task of cleansing The Rocks area of Sydney when Bubonic Plague broke out and was consequently presented with a shield "Victor of the Plague" by the City of Sydney for his efforts. George McCredie died in 1903 and is buried at Rookwood Cemetery.
In 1917 the Education Department leased and subsequently purchased Linnwood to use as the state's first and only boys truant school which was then known as the 'Guildford Truant School for Boys'. A further dormitory building was built at the rear of Linnwood during the 1920's to accommodate the number of boys needed to be housed and schooled on the property.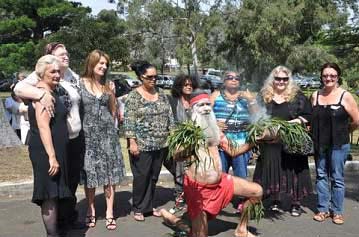 In the mid – late 1930's, with the decline in the number of truants, and more alterations to the buildings "Lynwood Hall" - Domestic Training School for Girls opened under the ownership of The Child Welfare Department. The property accommodated up to 60 female state wards aged 14 years and over who receive domestic training and schooling on site. By 1946 girls aged 11 to 13 years were admitted, and from 1948 girls from the ages of 11 to 18 were accommodated. In the 1970's, Lynwood Hall became a hostel for working age female wards and from 1983 accommodated both male and female state wards of school leaving age, finally closing in 1993.
In 1970 McCredie Cottage was built on the Byron Road frontage to accommodate pre-school age state wards awaiting foster care placements.
In 1976 Faulds House was built on the property to the south of Linnwood to provide accommodation for high school age girls. From early 1980 until closing in 1988 it provided care for boys and girls aged 13 - 17 years.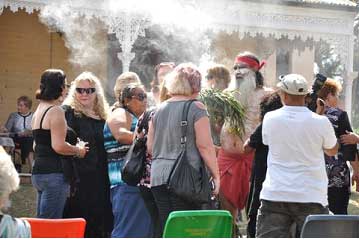 In 2001, with changes in the welfare system and the homes no longer being used, the Department of Community Services planned to sell the Linnwood Estate. Holroyd City Council supported the local community to form the "Save Linnwood Hall Action Group" which campaigned to stop the sale and save the site.
After intense lobbying of the State Government, the campaign was ultimately successful and The Friends of Linnwood Inc formed to "Protect and preserve Linnwood and its grounds for future use by the community".
In 2003 Linnwood was added to the NSW State Heritage Register, in its entirety of approx. 5.1ha.
In 2011 the site was reserved as Crown Land, with Holroyd City Council appointed Trustee of the majority of the site and the Department of Crown Lands as Trustee of the remainder.
Ongoing issues: Lack of funds for ongoing maintenance and future conservation. Threat: Subdivision and sale of part of the site for residential development. Threat: Demolition of McCredie Cottage due to neglect and vandalism.
Conclusion: All buildings on the site are important historically. Linnwood, as the home of George McCredie, a prominent businessman and community leader of the late 19th and early 20th centuries and Linnwood (Lynwood Hall), McCredie Cottage and Faulds House as homes for State Wards, many of whom are now known as the 'Forgotten Australians'. Many past residents took part in the 2004 Senate Enquiry into abuse of children 'in care' and are currently testifying at the Royal Commission into Institutional Responses to Child Sexual Abuse.